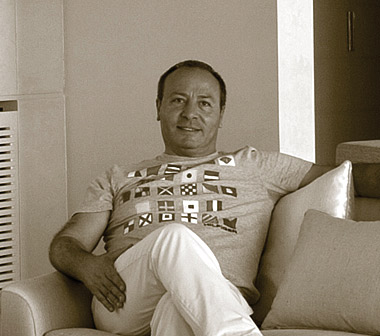 Order in harmony, simplicity in comfort, conviviality in warm minimalism, and timeless living; these are the attributes that distinguish the work of Sami Habre, interior architect established in Beirut since the mid 90s.
With a portfolio of sophisticated, luxurious and warm interiors, his work extends from the classic to the contemporary, placing the occupant at the forefront each time. Habre strives to create spaces for conviviality and social living, spaces where people and environments blend together in perfect harmony. His interiors are at the same time present and discreet, ordered and continuous, creating a flow that allows effortless and leisurely living.
With a strong foothold in Lebanon, Habre's work has spanned across the region, going from Morocco, Jordan, to Kuwait, and the UAE. He gained notoriety through word of mouth, his long-standing relationships with his clients being a reflection of his commitment to creating homes that enrich their lives.